The Beara Way is an stunning long distance walking trail in Counties Cork and Kerry, Ireland at approximately 184 km (114 miles) long. Easily one of the most beautiful and dramatic long distance treks that you can do, with a mix of lush green fields, amazing beaches and rugged landscapes. Not to mention an abundance of small Irish villages that will melt your heart…
Here's a collection of photos from the first leg of our 4 day adventure with thanks to Ireland Ways.
The main towns on the the first of the route include Castletownbere and Glengarriff before heading the much more quaint and colourful villages of Allihies, Bere Island and Dursey Island. (see my photos from Part 2 in my other blog post)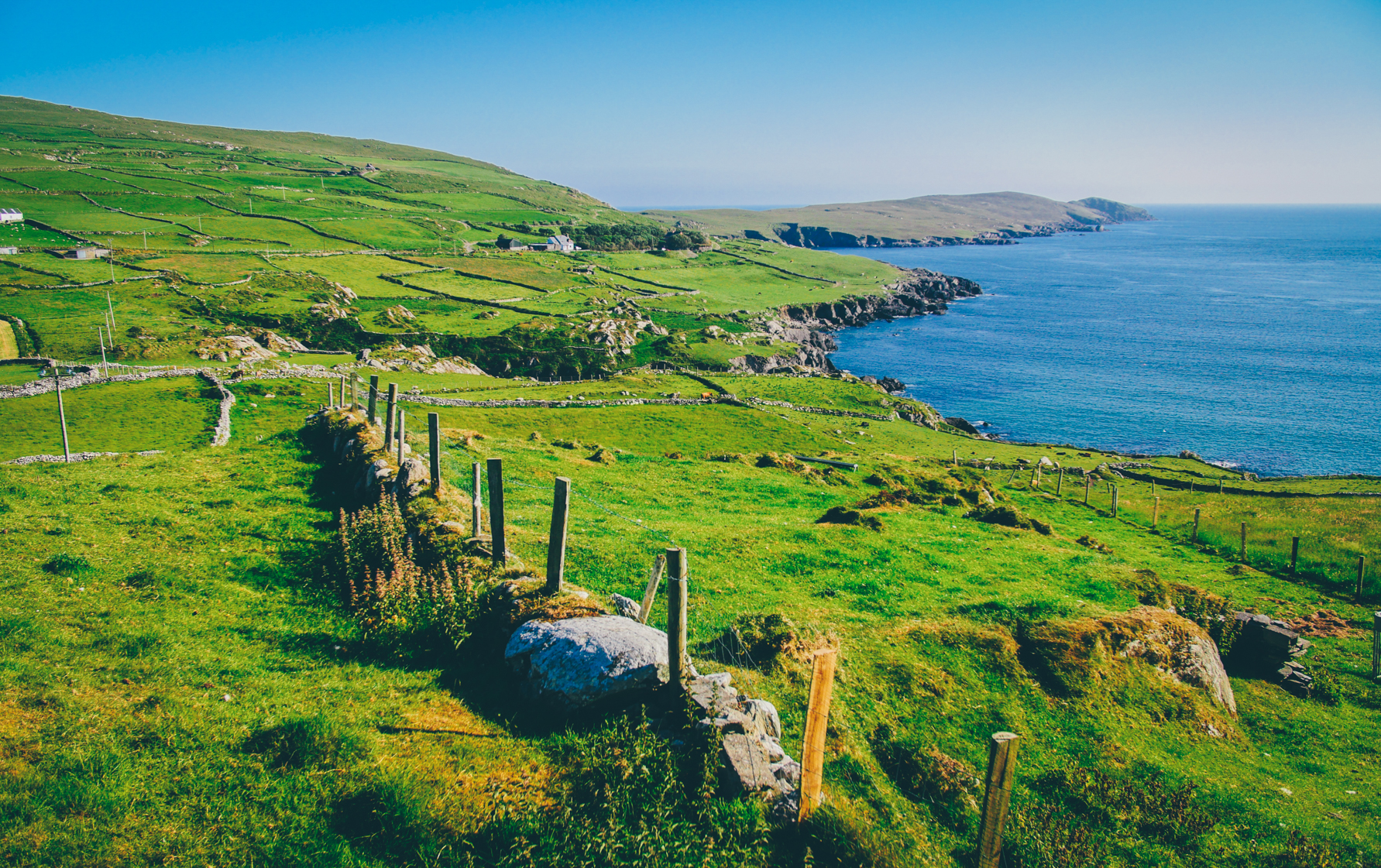 It is one of the most popular signposted hiking trails in Ireland and one of the worlds most spectacular and diverse walks taking 7 to 10 days to complete. A map should be a certainty on the packing list but nevertheless, you'll rarely need it.
We start in the town of Glengarriff and set off on our trek, reaching my first port of call Castletownbere, where there is a main SuperValu to stock up on items you might need along the trek as well as great breakfast and lunch spots with some of the best seafood in Ireland.
From here its a quite a long but lovely walk to our next location of Dursey point. Ireland's only cable car can be found here and the only cable car that traverses open seawater in all of Europe. (p.s there's a great Fish n Chip van at the cable cars).
Spending the night around here was perfect after a long day hiking but it was back towards Achilles and Garnish beach that really blew me away in terms of beauty and unspoiled nature.